Our Team
Andrew Starr
Senior Investment Analyst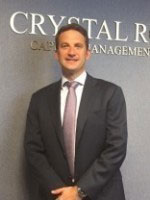 Andy joined Crystal Rock Capital Management in July of 2017. His investment role includes analytic responsibilities for several sectors.
Prior to joining Crystal Rock, Andy spent over eighteen years working at Institutional Capital, where he was most recently Director of Research and a member of the Portfolio Management team. While at ICAP Andy was also the senior analyst responsible for covering the global energy sector. Prior to working at Institutional Capital, Andy worked as an analyst for Zurich Scudder and Morningstar.
Andy holds an M.B.A from the University of Chicago Booth School of Business and a B.A. from DePauw University. Andy holds the Chartered Financial Analyst designation.